Marimella Hollow is the main location of The Ghostly Misadventures of Marimela.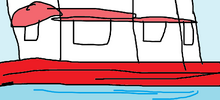 Everyone seems to be American that lives in Marimella Hollow so the city may be located near the United States.
In the unaired pilot, Jose went to a haunted house, and is shown to be in New York.